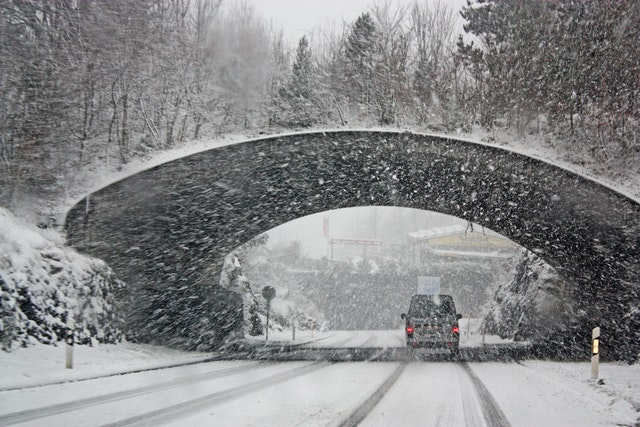 Federal Disaster Assistance for January Storm
Municipalities, State Agencies, and Private Non-profits in 
Impacted Counties to Receive Aid
FRAMINGHAM – At the request of Governor Charlie Baker for federal disaster assistance, the Federal Emergency Management Agency (FEMA) announced that President Biden issued a Major Disaster Declaration for the severe winter storm that impacted the state on January 28-29, 2022. The decision makes federal disaster assistance available to cities and towns, state agencies, and certain non-profits to help cover storm-related response and repair costs as a result of this severe winter storm. Total reimbursable costs for the storm are expected to exceed $13M. 
"From the first indications of any dynamic weather system, the Baker-Polito Administration remains in close contact with local, state, and federal officials to prepare for and mitigate impact," said Secretary of Public Safety and Security Terrence Reidy. "I thank Acting Director Brantley and her team for their advocacy. Securing these federal funds sustains the ongoing recovery efforts and creates new opportunities for our municipal, state, and non-profit partners."
"The Massachusetts Emergency Management Agency and FEMA worked closely with impacted cities and towns, and with state agencies and non-profits to document and assess storm costs and pursue this federal disaster declaration," said MEMA Acting Director Dawn Brantley. "Now that this Major Disaster Declaration has been issued, we will work diligently to ensure these federal resources is delivered as quickly as possible." 
The President's Major Disaster Declaration for Public Assistance, including Snow Assistance, supports Bristol, Norfolk, Plymouth and Suffolk Counties, and the Mashpee Wampanoag Tribe. Each county's eligible storm costs exceeded federal financial thresholds under the Public Assistance Program. Affected local governments, state agencies and some private non-profit organizations in the declared jurisdictions will be reimbursed for 75% of their costs associated with response and emergency protective measures, including storm-related overtime for first responders, clearing debris from public roads and public property, snow removal costs, and repairing, replacing, restoring or reconstructing damaged public facilities and infrastructure. Snow removal costs are reimbursable only when a county receives a record snowfall, or comes within 90% of the record snowfall. Federal disaster funds will also be available for projects that will mitigate the costs and impacts of future disasters.
In the near future, MEMA will announce a series of information sessions in the impacted counties to explain the process for applying for federal disaster assistance to municipal and state officials and eligible non-profits.
About MEMA
MEMA is the state agency charged with ensuring the state is prepared to withstand, respond to, and recover from all types of emergencies and disasters, including natural hazards, accidents, deliberate attacks, and technological and infrastructure failures. MEMA's staff of professional planners, communications specialists and operations and support personnel is committed to an all hazards approach to emergency management. By building and sustaining effective partnerships with federal, state and local government agencies, and with the private sector - individuals, families, non-profits and businesses - MEMA ensures the Commonwealth's ability to rapidly recover from large and small disasters by assessing and mitigating threats and hazards, enhancing preparedness, ensuring effective response, and strengthening our capacity to rebuild and recover. For additional information about MEMA and Emergency Preparedness, go to www.mass.gov/mema. 
Continue to follow MEMA updates on Twitter at www.twitter.com/MassEMA; Facebook at www.facebook.com/MassachusettsEMA; YouTube at www.youtube.com/MassachusettsEMA. 
###